Natsuco Grace & Dancing Texas

Country Dance Team in Japan.
Profile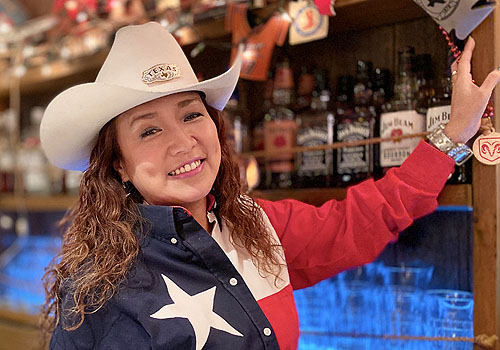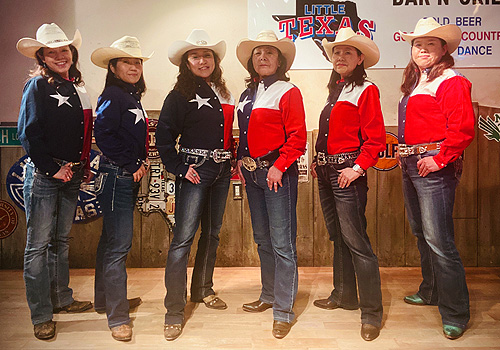 Natsuco Grace & Dancing Texas is Japan's first American country line dancing team. We have dancing schools mostly in Tokyo, Kanagawa, Chiba, Kyusyu and more.

Grace, team leader celebrated her the 30th anniversary in 2019.

She is a leading person of the country line dancing in Japan, and she is not only dancer or instructor but she also is a dance choreographer and her original steps are very popular.
Natsuco Grace Original Steps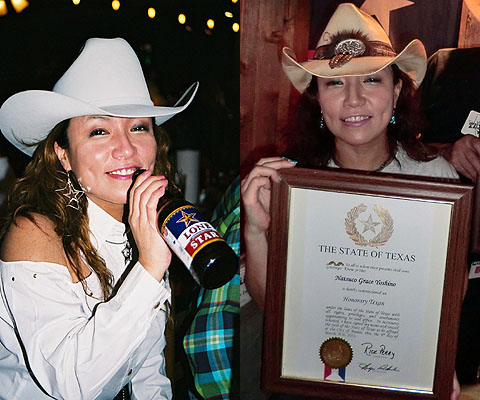 Additionally, her husband is owner of Little Texas Bar 'N Grill, a Honky Tonk in downtown Tokyo, and they features live country music, Tex-Mex food and drinks.

She produce Texas Dance Night there every last saturday night. Check the schedule! You can enjoy good country music & dance (Country line dance lesson) !

Little Texas Bar N' Grill in Meguro, Tokyo.

Grace and her husband has been visiting Texas at least once a year, and promoting a love of Texas for over 25 years.

They received "Honorary Texan" in 2011.

Through her activities and love of the great state of Texas, promotes U.S.-Japan friendship and understanding.


Recent Activities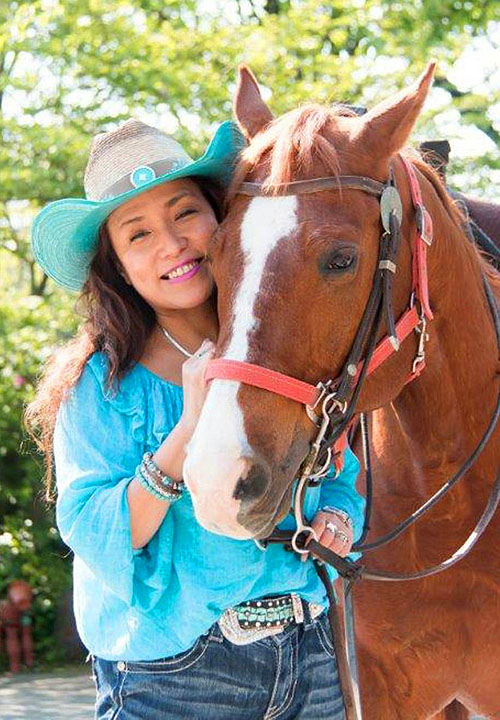 - Line Dancing School
- Performance at the Event
* July 4th Ceremony at the American Ambassador's Residence, Harley-Davidson Japan, ZeppDiver City Tokyo, JATA "TABIHAKU" Exhibition, Country Gold that is the biggest country event in Japan for almost 25 years, Taste of America at Grand Hyatt Tokyo, ACCJ Charity Ball
- Promote country music, dance, and western fashion on TV and magazines
- Produce the country events
- Promote Texas Tour with JTB
- 30th anniversary party

Featured In...
WFAA(ABC Dallas) TV - April 2016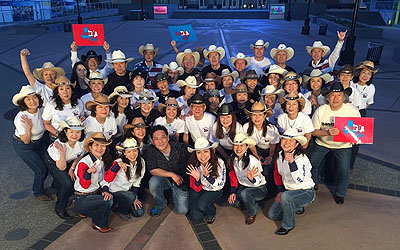 Live appearance on "DAYBREAK" April 7, 2016

Houston Chronicle - April 2015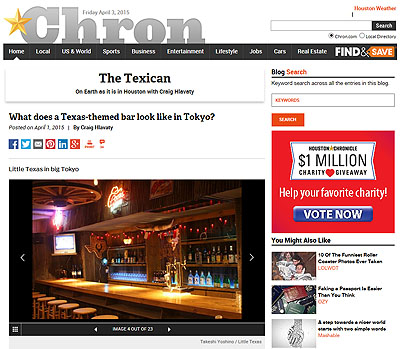 In April 2015, we're introduced on the site of the "Houston Chronicle".

Houston Chronicle - What does a Texas-themed bar look like in Tokyo?
USA TODAY - March 2015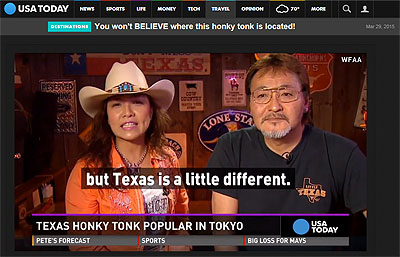 In March 2015, the video of "WFAA" in Dallas was introduced in the USA TODAY.

USA TODAY - You won't BELIEVE where this honky tonk is located!
WFAA(ABC Dallas) TV - March 2015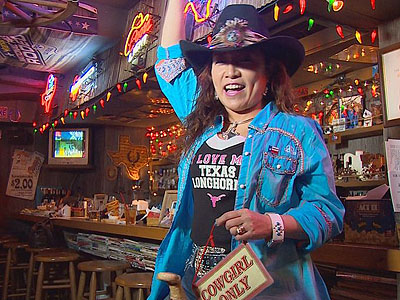 In March 2015, Natsuko Grace was introduced on the TV station "WFAA" in Dallas.
WFAA - Tokyo tavern holds Texas close to its heart

This program received 2015 Lone Star Emmy Awards in the category of "HISTORIC/CULTURAL - NEWS SINGLE STORY / FEATURE".